Christopher Bogart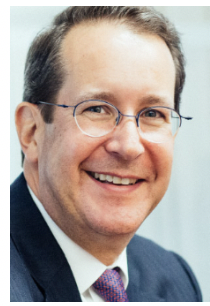 Mr. Bogart is widely recognized as a pioneer of the litigation finance industry. He is the only Band 1-ranked individual by Chambers in litigation finance, which commented: "He is a greatly respected figure in the litigation funding market on both sides of the Atlantic. Sources are forthcoming in their praise, with one remarking that 'he is massively impressive. He's a world class CEO—the single most impressive, smartest person in the market.'" He was recently named one of the top 10 Legal Innovators by the Financial Times.
Previously, Mr. Bogart held numerous senior executive positions with Time Warner. As Executive Vice President & General Counsel of Time Warner Inc., he managed one of the largest legal functions in the world. He also served as Chief Executive Officer of Time Warner Cable Ventures and one of four senior executives operating Time Warner Cable, with $9 billion in revenue and 30,000 employees, and as Chief Executive Officer of Time Warner Entertainment Ventures.
At Time Warner, Mr. Bogart played a significant role in major transactions and litigation matters including the $350 billion America Online merger; the acquisition of Turner Broadcasting, including CNN and other media properties; antitrust litigation with News Corporation; the attempted acquisition of EMI Music; a joint venture with Microsoft and Compaq; a constitutional challenge to the federal Cable Act; and a $550 million litigation matter involving the Six Flags theme park chain.
Mr. Bogart came to Time Warner from Cravath, Swaine & Moore, where he was a litigator representing companies such as IBM, GE and Time Warner. He also served as Chief Executive Officer of Glenavy Capital LLC, an international investment firm whose projects included Churchill Ventures Limited, a publicly-traded media and technology investment vehicle of which he also served as Chief Executive Officer, as well as the Glenavy Arbitration Investment Fund, a pioneering litigation finance vehicle.
Mr. Bogart is a member of the Board of Overseers of the RAND Institute for Civil Justice, a member of the Board of Trustees of Hackley School, Chairman of the Zoning Board of Appeals of Briarcliff Manor, New York, and a member of the Board of Advisors of New York City's Legal Aid Society (and former Chairman of the Society's Finance Committee and member of its Board of Directors).
Mr. Bogart was the gold medalist and graduated with distinction from the Faculty of Law of the University of Western Ontario, and served as a law clerk to the Chief Justice of Ontario. He began his professional career as an investment banker with what is now JPMorgan Chase.
There were no results found.