There were no results found.
There were no results found.
Christoph Schumacher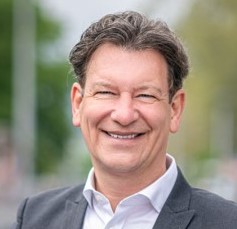 Christoph Schumacher is the Global Head of Real Assets, Private Markets, Manulife Investment Management. Christoph is responsible for defining the firm's private real assets strategy and managing the operations and development, launch, and growth of investment solutions for clients across the globe. Prior to joining the firm, he was the global head of real estate at Credit Suisse Asset Management, where he was responsible for setting the global direct real estate strategy, raising equity, and developing new products. Before that, Christoph was the CEO of Union Investment Institutional Property GmbH, where he oversaw the institutional business, as well as being a member of the firm's real estate investment committee. Earlier in his career, he worked at Generali Real Estate for several years and practiced law at Linklaters in Berlin and London.
Education: B.L., Law Studies, University of Freiburg; J.D., Doctor of Law, University of Münster–Institute for International Business Law
Joined the company: 2021
Began career: 1997