Carl Schwartz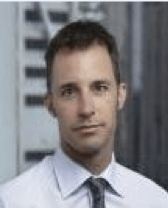 Carl Schwartz is the Chief of the Reserve Bank of Australia's (RBA) New York Representative Office – which manages Australia's US and Canadian dollar reserves. Prior to this position Carl was Deputy Head of the Financial Stability Department at the RBA in Sydney. His responsibilities included assessing financial stability risks, advising the Governor on Financial Stability Board and G20 financial regulatory issues, representing Australia on various FSB groups, and the role of Secretary to the Australian Council of Financial Regulators.
Before the Deputy Head role he spent two years as an Advisor, Financial Stability at the Federal Reserve Bank of New York. Carl has held senior management positions in all major policy areas of the RBA, including economic analysis and payments policy, and foreign reserves management roles in Sydney and New York. He has a B.Com (Hons) from the University of Melbourne and a Graduate Diploma in Applied Finance and Investment from the Securities Institute of Australia.
There were no results found.