There were no results found.
There were no results found.
Bruce Jackson, CFA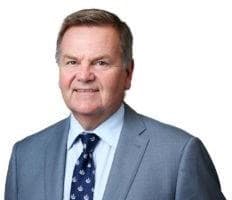 Bruce Jackson, CFA, joined Clarien Bank in June 2019 in the role of Chief Wealth Management Officer, responsible for Private Banking, Trust and Clarien Investment Management. He holds an Honors Bachelor degree in Business Administration from the Richard Ivey School of Business at the University of Western Ontario (HBA). He holds a Chartered Financial Analyst (CFA) designation.
Bruce began his 33-year-career as an Equity Analyst, and has always viewed research as a core competency. After fifteen years as an institutional investment banker, he formed an investment management firm to create discretionary energy portfolios for Global Family Office, high net worth, mutual fund and institutional clients. Throughout his career, Bruce has advised pension, union, First Nation, corporate, government and not-for-profit clients, and led a global Fintech company in the asset management industry.