There were no results found.
There were no results found.
Brian O'Neil, CFA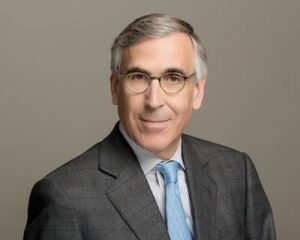 Brian O'Neil joined the Robert Wood Johnson Foundation as Chief Investment Officer in January 2003. He is responsible for the Foundation's $11.4 billion investment portfolio.
O'Neil worked at the Equitable Life Assurance Society (now AXA Equitable) from 1980 to 2002. He was named Chief Investment Officer in 1992, at the time the company demutualized and went public. In this role he was responsible for Equitable's $40 billion general account investment portfolio, as well as relationships with ratings agencies and investors. In 1995, he moved to AXA's headquarters in Paris, where we was global head of Asset/Liability Management and, in 1997, was named Chief Investment Officer of AXA Investment Managers Paris. On his return to Equitable, he became head of the Variable Life and Annuity Funds Management business.
O'Neil is a trustee of the Brooklyn Public Library System.
He received an MBA from the Columbia Graduate School of Business, and an AB from Princeton University. He received the CFA designation in 1983.
O'Neil lives in Brooklyn, is married, and has four children.