Brian Levitt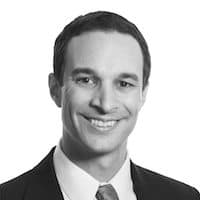 Brian Levitt is the Firm's Senior Investment Strategist. He is responsible for the development and communication of the Firm's investment outlooks and insights. Mr. Levitt is the co-author of Compelling Wealth Management Conversations, a guidebook that provides advisors tools to help clients navigate uncertain times. He joined the Firm in 2000 in fixed income product management and moved onto the investment strategy group in 2005.
B.A. from University of Michigan
M.B.A. from Fordham University
There were no results found.