Ben Jordan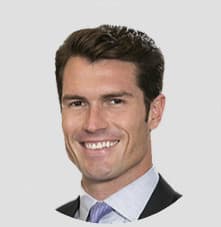 Ben Jordan leads our wealth management practice as a Director on the asset management team with a focus on wealth and alternative asset management. He has worked with many of the bulge bracket firms throughout his career but tends to spend the majority of his time working with RIAs and family offices to help them grow through team lift-outs, strategic hires, and full acquisition introductions. Ben has an impressive track record of building businesses, moving firms into new markets & products, and making strategic placements for growing organizations. He has completed searches for C-suite executives and other senior leaders in management, sales & distribution, investment & portfolio management, information technology, compliance & risk, and financial planning & analysis.
Prior to Whitney Partners, he completed C-suite and Managing Director level searches in wealth & asset management, investment banking, and risk & compliance for Sheffield Haworth, a global executive search firm with a focus on financial services, headquartered in London. Previously, he worked with Whitney Partners' International CEO on various wealth and asset management searches at Global Sage.
Prior to getting into executive search and consulting, he was a Senior Vice President in Corporate Banking at Citibank for five and a half years. He began his career as a Management Associate in Citi's rotational analyst program, where he completed rotations in Citi Community Capital Investment Banking, Risk Management, Relationship Management, and formalized credit training.
Ben holds a Bachelor of Arts in Government with a Citation in Spanish from Harvard University.
There were no results found.