There were no results found.
There were no results found.
Arun Manansingh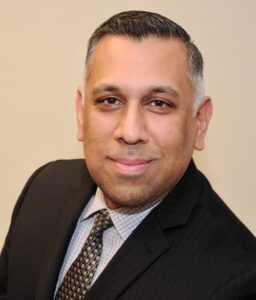 Arun Manansingh is Executive Director for the CFA Society New York, one of the largest CFA Institute societies globally. In this leadership role, Arun oversees all the Society's staff and operations. Before joining CFA Society New York, Arun was Executive Director-Corporate Services for the World Trade Centers Associations (WTCA) – a global association with a network of over 300 of the world's most iconic buildings with the purpose of facilitating economic development and trade. There he oversaw day-to-day leadership of WTCA's operations, including business planning and budgeting, business development, people management, information technology. Arun held positions of Chief Operating Officer and Chief Information at the WTCA. Prior to joining the WTCA, Arun served as Chief Information Officer for Judlau Contracting, a leader in the heavy construction industry specializing in large public works projects where he directed strategic technology planning. Previously, he was a Senior Vice President directing mission-critical systems at SMBC Leasing and Finance (a subsidiary of the Sumitomo Mitsui Banking Corporation Group). Arun holds a BS degree in Architecture from the New York Institute of Technology.