Arthur Weise, CFA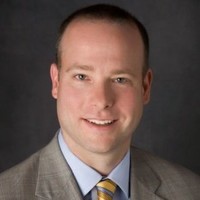 Arthur Weise is a top rated portfolio manager and strategic consultant with 25 years of Wall Street experience.   He developed his expertise in growth companies through 13 years in equity research working at both Tier 1 investment banks and investment management firms, and 12 years as a portfolio manager at Tier 1 investment management firms.   Throughout his career, Arthur has built products and teams that led to superior performance for clients and a supportive culture for employees.
Arthur's stock selection process helped his teams build portfolios across the large, mid, small, and micro cap growth space, delivering top quartile performance in every fund managed across three firms.   His holistic approach to investing is unique on Wall Street, and has led to the early discovery of multiple small to large cap stock winners throughout his career.
Most recently, Arthur spent the last 10 years serving as a Partner and Portfolio Manager on Lord Abbett's growth funds which won multiple awards including the 5 year Lipper Award in 2010 and 2012 for small cap growth, the 10 year Lipper Award in 2014 and 2015 for small cap growth.   The micro cap growth fund was ranked best overall fund in 2013 according to William O'Neil's IBD with performance of 78.6%. 
Before Lord Abbett, Arthur was lead PM of the Institutional Small Cap Growth effort at Bank of New York, where he turned around performance of the fund (98th percentile to 19th in 17 months) while building a research team and marketing effort.    He also served as Director of Research at Trainer Wortham, and as a Senior Analyst at UBS.
Arthur graduated from Columbia University with a BA in Economics and holds the CFA designation.  Arthur is a finance committee member at Bedford Presbyterian Church and leads the finance function at Rewarding Potential.
There were no results found.