Ariel Fromer Babcock, CFA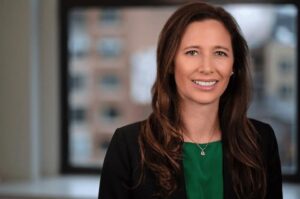 FCLTGlobal is a 501c3 not-for-profit organization whose goal is to rebalance capital markets towards effective long-term capital allocation for sustainable growth.We work in partnership with over 50 member institutions, who are highly respected global organizations across the investment value chain: asset owners, asset managers, and companies. Together we develop practical tools and resources that encourage longer-term behaviors in business and investment decision-making for economic growth and future savings.
As a Managing Director of Research at FCLTGlobal (Focusing Capital on the Long Term), Ariel Fromer Babcock's work has focused on how frictions stemming from the intersection of public companies with their shareholders may drive longer- or shorter-term behaviors on both sides of the aisle. Among other publications, she is the author of: The Long-term Habits of a Highly Effective Corporate Board,Driving the Conversation: Long-term Roadmaps for Long-term Success, andMoving Beyond Quarterly Guidance: A Relic of the Past. Her research on the investor-corporate dialogue and use of long-term shareholder communications as a tool to better align public companies and their long-term institutional shareholders earned her recognition among the inaugural class of the National Investor Relations Institute's 40 Under 40 in 2019.
After starting her career as a trader and research analyst at a long-short financial sector focused hedge fund, she moved on to managing value- and equity-income focused mutual fund strategies at both American Independence Financial Services and Calamos Investments. Most recently Ariel worked with clean energy company Tecogen Inc. (NASDAQ: TGEN) as Director of Investor Relations and Corporate Communications. While at Tecogen she was instrumental in establishing a unified corporate communications platform and in developing the company's growth strategy alongside executive management.
Ariel holds a BA in Economics and Environmental Studies from Tufts University, holds the Chartered Financial Analyst (CFA) designation, and is an active member of CFA Society Boston where she is a Financial Literacy Alliance Leader.
There were no results found.