There were no results found.
There were no results found.
Aradhna Dayal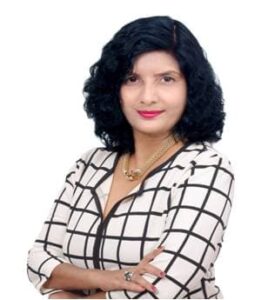 Aradhna is an accomplished investor and business leader based in Hong Kong, with 25 years of experience in Asian financial markets. She runs her family office out of Hong Kong. Five years back, she founded Access Alts Asia as a discreet Investment Club making high-return alternative investments and growing cross-border businesses.
Aradhna is the recipient of the 2021 American Chamber of Commerce "Women of Influence Award". Her career has seen several Firsts. She is credited with establishing one of the first family offices in Asia, investing in real estate, funds, and emerging technology. She is also a keen business builder, creating the first East-West bridge at the invitation of the Shanghai Mayor in 2013, facilitating investments and business dialogue between Asia and the rest of the world.
Access Alts Asia has deep relationships and intellectual capital-driven approach, giving its team a strong perspective and lineage across industries and geographies. Aradhna sits on several committees/ board of directors in Asia and was the first Asian and Woman to serve on the Euromoney Institutional Investor Board of Directors.