Anthony E. Meyer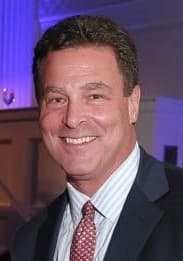 Anthony E. Meyer, is a New York City-based entrepreneur, private investor and philanthropist.  He is today the President of Ocean Road Advisors, Inc., a privately-held "family office" investment management company, and also serves as the Chairman of privately-held Meyer and Co., LLC, a New York City-based merchant banking firm with diversified investment interests.
As a serial entrepreneur and investor, Mr. Meyer has founded and managed companies in the real estate, investment management, healthcare and education businesses.  In 1984, he co-founded Trammell Crow Ventures, the real estate investment management affiliate of the Trammell Crow Company, then the largest diversified real estate company in the world.  Then, 1993, he co-founded Lazard Freres Real Estate Investors as an affiliate of Lazard Frères & Co., a leading global investment banking firm.  Subsequently, in 2004, he founded Extend Health, Inc., a leading provider of health benefits management services and exchange technologies sold in 2012 to publicly-traded benefits consultancy Willis Towers Watson.  Later, in 2007, Meyer founded Graduation Alliance, Inc., an educational technology and services company that, in partnership with educators, economics development agencies and community leaders across the nation, provides versatile pathways to high school graduation, fosters college and career exploration and connects job creators to skilled and ready workers.
As a citizen and social entrepreneur with interests in education, Jewish community service and healthcare, Meyer serves as a trustee of organizations such as the City University of New York's Macaulay Honors College, the American Jewish Committee, Dr. Mehmet Oz's HealthCorps and Geneva-based UN Watch.  He also serves on the Investment and Advisory Committees of numerous for-profit and not-for-profit organizations.
Meyer graduated from Harvard College in 1982 as a John Harvard Scholar, with a magna cum laude degree in Economics, and received his MBA from Harvard Business School with distinction in 1984.  He is married and lives in New York City with his wife and two daughters.
There were no results found.