Anne Simpson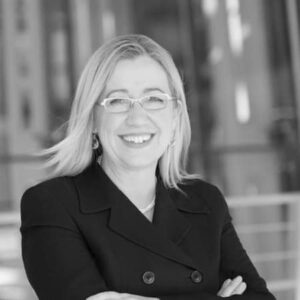 Anne Simpson, Director, Board of Governance & Strategy, CalPERS. It is the largest public pension system in the United States with approximately $300 billion in global assets. The governance program includes CalPERS Focus List of shareholder engagement with companies, global proxy voting, and legal and regulatory reform. Anne is leading CalPERS sustainability project to integrate environmental, social, and governance (ESG) factors across the total fund.
She is an advisory board member at the Center for Global Markets and Corporate Ownership, at Columbia Law School. Anne is a Director of the Council of Institutional Investors, which she represents on the International Financial Reporting Standards Advisory Council. Anne is also a member of the Investor Advisory Group of the Public Company Accounting Oversight Board, and a member of the Robert F. Kennedy Center for Justice & Human Rights Leadership Council.
Anne sits on the Editorial Advisory Board for the journal "Corporate Governance: An International Review" published by Blackwells, and the "Greening of Global Investing" published by the Economist. She is the co-author of "Fair Shares: The Future of Shareholder Power and Responsibility", published by Oxford University Press. Her former roles include: Senior Faculty Fellow, Yale School of Management, Executive Director of the International Corporate Governance Network, head of the World Bank-OECD Global Corporate Governance Forum, Joint Managing Director of Pensions and Investment Research Consultants, Ltd.
There were no results found.