There were no results found.
There were no results found.
Anne-Maree O'Connor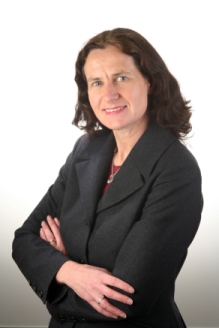 Anne-Maree is the Head of Responsible Investment for the Guardians of New Zealand Superannuation (Guardians). Her main role is the development and implementation of the Guardians' responsible investment (RI) framework which includes integrating environmental, social and governance considerations across the New Zealand Superannuation Fund's investments.
Anne-Maree moved back to New Zealand after 20 years in Europe. Prior to joining the Fund, she was Managing Director of CoreRatings, a leading European agency providing corporate responsibility and governance ratings to investors and companies. Anne-Maree has held various senior positions in the field of corporate responsibility and responsible investment including Associate Director RI at Morley Fund Management, Head of RI Research at Henderson Global Investors and Head of Corporate Responsibility Ratings at Det Norske Veritas.
She holds an MSc from the University College of Wales (UK), a BSc from Massey University (NZ) and the Investment Management Certificate (UK).