Angela Miller-May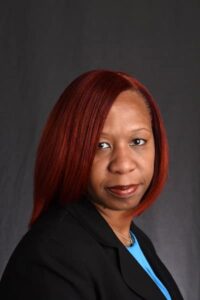 Angela Miller-May serves as Chief Investment Officer for the Chicago Teachers' Pension Fund. She focuses on providing strategic portfolio construction, excellent manager selection and rigorous due diligence and leadership in meeting CTPF's investment goals. Ms. Miller-May joined the Chicago Teachers' Pension Fund in 2010.
Prior to serving as the CIO, she acted in several progressively responsible positions at CTPF, including Director of Investments, Portfolio Manager-Alternatives and Investment Operations Analyst-Risk Management. In these roles, she was responsible for many aspects of investment management.
Ms. Miller-May serves as a member of the National Association of Securities Professionals (NASP) Africa Institutional Investors Advisory Council and the National Conference on Public Employee Retirement Systems (NCPERS) CIO Summit Advisory Faculty.
Ms. Miller-May was named as one of Crain's 2019 most notable women in Finance and has had the honor of testifying at a 2019 Congressional Hearing on the topic of Diversity and Inclusion.
Ms. Miller-May earned her M.B.A in Accounting from DePaul University and her B.A. in Economics from Northwestern University.
There were no results found.