Andrew Russell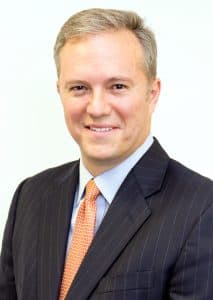 Andrew Russell is Director of Fixed-Income Investments for the Pension Boards – United Church of Christ (PB-UCC) where he directs investment management activities for fixed-income portfolios benefiting UCC ministers and lay employees. He does the same for UCC churches, conferences, and associations on behalf of UCC associated ministry United Church Funds (UCF). Andy has direct oversight for portfolio management, research, analysis, trading, and risk positioning for all internally managed fixed income portfolios and he is responsible for their performance. He serves as lead portfolio manager for the Core-Fixed strategy and the Stable Value Fund.
Andy supports in several ways the special emphasis that PB-UCC and UCF have placed on achieving socially beneficial change by way of sustainable investing, particularly climate change. Notably, Andy and his team were instrumental in introducing green bond investing to the fixed income investment program.
Additionally, Andy advises the CIO and team regarding allocation to and selection of externally managed fixed-income strategies and their managers. He has contributed as advisor, speaker, and panelist at various investor forums. Before joining the PB-UCC in 2003 Andy spent over ten years at Chase Asset Management where he held positions as analyst, trader, and portfolio manager – managing both Vista mutual funds and institutional bond portfolios. Andy is a graduate of the University of Vermont where he earned a BA in History and Political Science.
Andy is a member of the Board of Managers of SRNY/Fraunces Tavern Museum – whose mission is to preserve and interpret the history of the American Revolutionary era through public education. He chairs the Board's investment committee.
Andy is a member of the Board of Directors of the Montclair Fund for Educational Excellence – whose mission is to recognize and promote initiatives with goals related to improving academic achievement for all students.
There were no results found.