Andrew Dyson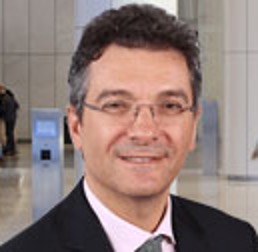 Andrew Dyson is the Chairman and Chief Executive Officer for QMA and the Chairman of the Management Committee for QMA Wadhwani LLP. Prior to joining QMA, he was an Executive Vice President at Affiliated Managers Group, Inc., responsible for managing central global distribution platform, and Head of BlackRock's Global Institutional Client Business following the merger of BlackRock and Barclays Global Investors. In prior roles at BlackRock and Merrill Lynch Investment Managers, he held senior distribution positions, including Head of the International Institutional Business and Head of the Institutional Business for Europe, Middle East, Africa and Asia Pacific.
Previously, Andrew was Head of US Multinational Investment Consulting and Head of UK Pension Fund Investment Consulting for William M. Mercer. He earned an MA in mathematics from Cambridge University. Andrew is a Fellow of the Institute of Actuaries.
There were no results found.