There were no results found.
There were no results found.
Anders Maxwell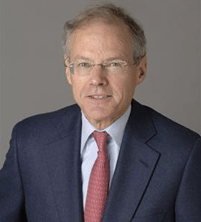 Joining PJ Solomon in 1999, Mr. Maxwell has led complex bankruptcy cases including Texas Competitive Electric Holdings, Mirant Corporation, Calpine Generating, Dynegy, Washington Mutual and Six Flags, Inc.  He has also represented Tokyo Electric Power and Marubeni Power Development in international restructurings and sales and is regularly ranked in The Deal's Bankruptcy League Table of Investment Bankers. He writes frequently on credit markets, formerly for Dow Jones Daily Bankruptcy Review and the Wall Street Journal's Examiners, a bankruptcy and restructuring blog, and currently for Financier Worldwide. Other engagements have included EPIC Mortgage, the largest fraud case arising from the Savings & Loan collapse and restructurings of financial institutions AMC Financial and PMI Group. Recent engagements include Ceva Logistics, Overseas Shipholding Group, Caesar's Acquisition and Ultra Petroleum.
Prior to PJ Solomon, Anders worked at GE Capital, Kidder Peabody, Smith Barney Harris Upham and Lazard Freres and earned a Bachelor of Architecture with Honors from the University of California and Masters of Business Administration from Wharton.