There were no results found.
There were no results found.
Alvin Butler, CFA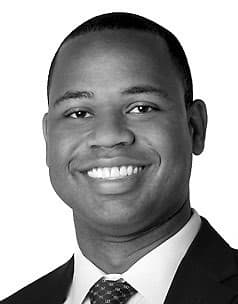 Alvin Butler is a vice president at Landmark Partners, a private equity firm with more than $27 billion in committed capital.  He is engaged in sourcing and executing private equity secondary transactions in the buyout, growth equity, venture, and credit verticals.
Mr. Butler rejoined Landmark Partners in 2018, prior to which he was a vice president at Quilvest SA, a global family office with $40 billion of assets under management, where he focused on sourcing and executing private equity fund investments and direct co-investment opportunities in North America. Mr. Butler originally joined Landmark in 2014 as a senior associate, with responsibility for underwriting and executing new secondary and primary fund investments in the private equity and real assets verticals. Prior to joining Landmark, Mr. Butler was a senior associate at the Penta Mezzanine Fund.
Mr. Butler earned a dual MBA from New York University and London Business School and also received a BS in Finance and MS in Entrepreneurship, both from the University of Florida. He is a CFA® charterholder and lives in New Jersey with his wife and son.