Alan J. Lipkin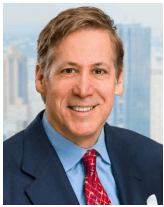 Alan J. Lipkin is a partner in and founding member of the Business Reorganization and Restructuring Department of Willkie Farr & Gallagher LLP. Mr. Lipkin regularly advises debtors, committees or groups of creditors, noteholders, and equity holders committees, major creditors and shareholders, and other key parties in chapter 11 and chapter 7 cases and out-of-court workouts. Mr. Lipkin also has substantial experience in insurance insolvency and bank insolvency matters as well as in addressing potential bankruptcy and insolvency issues in structured finance and other complex transactions.
SELECTED PROFESSIONAL AND BUSINESS ACTIVITIES
Mr. Lipkin has lectured and authored articles on a number of business reorganization topics including real estate bankruptcies, representation of high-yield bondholders and equity committees, the application of fraudulent transfer statutes to leveraged buy-out transactions, and the bankruptcy laws of emerging growth countries. Recently, Mr. Lipkin spoke on bankruptcy matters to the New York Society of Security Analysts. He also has spoken at the Lavanthal & Horwath Real Estate Workout Conference on Bankruptcy and was a participant in conferences on Advanced Issues in Mergers & Acquisitions and U.S. Business Law for Canadians. As a member of the Association of the Bar of the City of New York, Mr. Lipkin served on its Committee on Bankruptcy and Business Reorganization from 1997-1999 and 2014-2018. He also previously served on the 1999 Southern District of New York Bankruptcy Court Survey Committee. Mr. Lipkin has served on the Board of the NYC Bankruptcy Assistance Project since 2005. Mr. Lipkin was chairman of Willkie's Firm Investment/Benefits Committee from 2012-2018
BAR ADMISSIONS
Mr. Lipkin is admitted to the Bar of the state of New York.
EDUCATION
Mr. Lipkin received a JD (cum laude) from New York University Law School and a BA (cum laude) from Bucknell University
There were no results found.