Dr. Aaron Yoon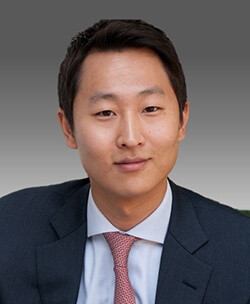 Professor Aaron Seokhyun Yoon is an assistant professor at the Kellogg School of Management and he currently teaches Financial Accounting Core (ACCT-430) to MBA students.
Professor Yoon is interested in examining the role of accounting information and governance in emerging institutions and his research has been regularly cited in outlets such as Bloomberg, Financial Times, Forbes, The New York Times, and The Wall Street Journal.
One area of Professor Yoon's focus is on how to quantify a firm's ESG/CSR investments and integrate that information into portfolio management strategies. His research has been widely recognized by asset owners, institutional investors, and research analysts, and according to the Financial Times it was a turning point in how investors viewed and integrated ESG information.
Another area of Professor Yoon's focus is on the emerging markets. Professor Yoon showed in his dissertation that the Chinese firms met foreign institutional investors privately through the host of reputable foreign brokers to enhance disclosure credibility and overcome the weak institutional environment. His dissertation was selected as the best international accounting dissertation of American Accounting Association in 2019.
Professor Yoon earned his doctorate from the Harvard Business School, his master's in Economics, and his bachelor's in Economics and Mathematical Methods in the Social Sciences (MMSS) from Northwestern University. Prior to academia, he previously worked as an equities salestrader and research analyst at Credit Suisse, and also controlled air traffic in the 8th US Army.
There were no results found.