Institutional Asset Management Group
Chair: Leo Schmidt, CFA
Co-Vice Chair: Adam Shakoor, CFA
Co-Vice Chair: Shankar Venkatraman, CFA
Co-Vice Chair: Sanjay Arora, CFA, ACA, ICAI
The Institutional Asset Management Group brings together professionals engaged in the management, oversight, and/or advisement of institutional investments. Its diverse member base includes investment consultants, plan sponsors, insurance professionals, risk managers, derivative product specialists, and portfolio managers and analysts in a wide variety of asset classes. The group nurtures a rich exchange of ideas and information by connecting professionals who are broadly in the same field, but would not otherwise collaborate and network with one another.
CFA NY Group Networking

Join the CFANY Institutional Asset Management Group on LinkedIn.
NOTE: Group discussion forums are for the sole purpose of facilitating communication among members. Please do not use them to promote your own products, services, or business including publications, websites, and blogs.
The views expressed by the members of the LinkedIn Groups do not necessarily represent or reflect the views of CFANY.
Upcoming Meetings and Events
Leaders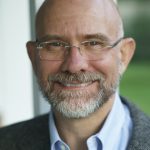 Leo Schmidt, CFA, has been an institutional investor for over 20 years.  Most recently, he was a Senior Equity Analyst for the Chubb Corporation for 10 years where he was responsible for all analysis on a $2 billion 90 stock portfolio.  The Chubb equity portfolio had an outstanding record with over 200 basis points of outperformance versus the S&P 500 on a 10, 5, 3 and 1 year(s) basis.  Prior to the Chubb Corporation, he worked at Advent Capital Management where he was a Consumer Analyst for Convertibles Strategies, including Balanced and Arbitrage as well as long-short high yield.  He also worked as a Consumer analyst at a $20 billion Nuveen managed accounts fund.  He began his investing career at Reich & Tang Capital Management, focused mainly on pension plans and endowments, where he was a generalist.  He graduated from Columbia University, Cum Laude, Phi Beta Kappa, with a double major in Economics and History. He earned an MBA from NYU with a double major in Accounting and Finance. He is married with one child and resides in Manhattan, NY.  He is currently starting up a new equity fund with Robert Witkoff, former Chief Investment Officer at Chubb.
Charterholder and an active member of the CFA Society New York, formerly serving on the Chapter"s Board Nominating Committee.



Shankar Venkatraman, CFA, FRM, has over 18 years of experience in delivering innovative solutions in the asset management and financial services industry. He is a subject matter expert in investment analytics, performance and risk measurement, risk and data.
Shankar has been at Citi for 15+ years in various capacities and more recently as the global head of performance and risk analytics for its Custody and Fund Services/Investor Services business. Shankar's responsibilities @ Citi include delivering book of records performance reporting on close to a trillion dollars in assets covering a wide range from asset managers to asset owners. He runs a global team delivering follow the sun support for investment managers providing performance returns, attribution and risk reporting. He is also responsible for defining the vision, strategy, roadmap and execution for the Analytics product.
Shankar has an MBA from Stern business school, New York University and is a CFA charter holder. He is also FRM certified by the GARP (Global association of risk professionals). He is a vice chair of the Institutional Asset Management Committee at New York Society for Security Analysts and a regular speaker at Performance and Risk forums. He is part of CFA Institute's Education Advisory Board Working Body.
Prior to his role in Performance and Risk analytics he has managed technology, created business intelligence products, involved in business process reengineering, P&L management etc. across the Financial services value chain including Asset Management, Cash Management, Investment Banking, Sales & Trading and Research.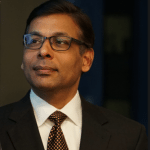 Sanjay Arora, CFA, ACA, ICAI, has 25+ years of global investment experience and is presently working in New York as Managing Director at Raymond James Financial. He started his professional career with PwC at their Bahrain office gaining valuable experience auditing banks, trading and insurance companies. After PwC, Sanjay joined a retail institution that was looking to expand their business in Gulf and successfully set-up their finance and operations in Saudi Arabia. He moved back to Bahrain in 1995 and worked six years at one of the largest private investment company as CFO managing finance and actively participating in the management of global multi-currency investment portfolio active in fixed Income, equities, hedge funds, commodities and foreign exchange. In 2001, Sanjay joined RJF as institutional sales professional dealing with domestic and international financial institutions in Fixed Income.
Adam Shakoor, CFA, is an associate portfolio manager at Columbia Threadneedle Investments (Ameriprise Financial). In this role, he actively co-manages fixed income portfolios, prepares analytics and makes investment recommendations. Mr. Shakoor joined Columbia Threadneedle in 2010 and has been a member of the investment community since 2006. Prior to joining the firm, he was a fixed income portfolio manager and trader at Vanderbilt Avenue Asset Management. Previously, he was a credit, hybrids & exotics associate at JP Morgan Chase & Co. and a U.S. Structured Credit Associate at Fortis Bank N.V./S.A. working in their CDO/CLO origination group.
Mr. Shakoor earned a B.S. in finance and management from New York University – Stern School of Business. He is also a charterholder.