About This Group
The Global Investing Group organizes a diverse range of programs to keep members abreast of key trends in global investment markets.
Join Group
Co-Chair: David Allen, CFA
Co-Chair: Martin Pomp, CFA
Co-Vice Chair: Karina Bubeck, CFA
Co-Vice Chair: Alan Fields, CFA, CAIA, CPA
Chair Emeritus: Patrick Holert, CFA, CAIA
Chair Emeritus: Thomas Brigandi
Chair: David Allen, CFA
Co-Vice Chair: Karina Bubeck, CFA
Co-Vice Chair: Alan Fields, CFA, CAIA, CPA
Chair Emeritus: Patrick Holert, CFA, CAIA
Chair Emeritus: Thomas Brigandi
Leaders
Patrick Holert, CFA, CAIA, is vice president and research principal for BBVA Securities, where he oversees research compliance in the US, and research operations in the US, Latin America, and Europe. In the past, Holert lived in Asia for many years and has served as an equities analyst for Nomura Securities in Thailand and Korea, an investment manager for a frontier private equity fund covering the Mekong region, and a consultant on projects in the Middle East, India, and across Southeast Asia. He specialized in finance at the University of Chicago Booth School of Business and has a BA in economics and mathematics from Claremont McKenna College. Holert is serving as Chairman Emeritus of the Global Investing Committee at CFANY, and is on the Board of Directors at CFANY.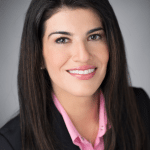 Karina Bubeck, CFA, is a managing director at TIAA Investments, an affiliate of Nuveen. As a member of the firm's emerging markets fixed income research team, Ms. Bubeck's primary focus is on South American corporate issuers across various sectors, including financials, pulp and paper, telecom and media, oil and gas, and utilities. She previously covered Mexico, Central America and Caribbean sovereigns and corporates in addition to EMEA corporates and formerly served as a credit analyst on the domestic private placement team. Ms. Bubeck joined TIAA in 2003 and has over 16 years of industry experience.
Thomas Brigandi is an associate analyst in the Global Project and Infrastructure Finance Group at Moody"s, where he covers public power, power generation projects, toll-roads, airports, ports, project financings and public-private partnerships, across the Americas. Brigandi also serves on Moody"s public pension task force. In the past, Brigandi worked at the US$150 billion NYC Pension Fund, where he focused on energy and natural resources and reported directly to the chief investment officer. Brigandi, the CFA Society New York (CFANY) 2016 Benjamin Graham Distinguished Service Award recipient, 2015 Volunteer of the Year and 2013 Young Investment Professional Award recipient, has organized over 40 CFANY conferences that were attended by +7,500 investment professionals, in addition to over 300 speakers who collectively and directly oversee +$12 trillion (~1/8 of total institutional AUM globally). While serving as the Director of Global Volunteers of the American Foundation for African Children"s Education, Brigandi was the lead organizer of the NASDAQ Closing Bell Ceremony on September 23, 2011, hosted for the President of Sierra Leone. Brigandi has cultivated personal relationships with thousands of asset owner, buy-side & sell-side investment professionals globally and maintains over 7,500 connections on LinkedIn.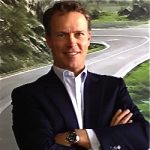 David Allen, CFA, is an Institutional Director at Schroders, where he is responsible for sales and relationships with the firm's largest clients and prospects. He works across all product lines and asset classes to export the firm's intellectual capital to large plan sponsors, including public funds, corporate clients, and endowments & foundations. David served clients in a similar role at AllianceBernstein, and was also a Principal at Bernstein, serving SFOs, MFOs, and other wealth management clients. Prior experience includes fixed income consulting for Bank-Owned Life Insurance clients, foreign exchange trading throughout the 1990s, and entrepreneurial pursuits. David is a CFA Charterholder, a member of CFANY, and Chair of its Global Investment Committee. He holds a B.A. in Economics from the University of Pennsylvania.
Alan Fields has over 20 years experience as an institutional sales professional in the United States, introducing investment solutions to U.S institutional clients across a wide range of alternative products. Prior to joining The Abraaj Group he spent 13 years as Managing Director with PineBridge Investments (and its predecessor entity AIG Investments) covering pension  plans, endowments & foundations, insurance companies, and family offices.  He helped to raise funds in Sub Saharan Africa, Central & Eastern Europe, pan Asia, and Latin America. Prior to AIG/Pinebridge Alan was Managing Director in institutional fixed income sales with Bear Stearns & Co, where he spent 10 years and before that he was with the auditing team of KPMG for three years. Alan received his MBA in Finance from The Wharton School, University of Pennsylvania and a BA in Accounting from Pace University. He holds both the Chartered Financial Analyst (CFA) and Chartered Alternative Investment Analyst (CAIA) designations. He is also a Certified Public Accountant (CPA).   Alan is married with three children and resides in New Jersey, USA.