About This Group
The mission of the Alternative Investments Group is to provide a forum for the discussion and analysis of nontraditional investment approaches, including all forms of hedge funds, funds of funds, private equity, structured products, institutional real estate, and other investments not typically available in the retail marketplace.
Join Group
Join the CFANY ALTERNATIVE INVESTMENTS THOUGHT LEADERSHIP GROUP on LinkedIn.
NOTE: Group discussion forums are for the sole purpose of facilitating communication among members. Please do not use them to promote your own products, services, or business including publications, websites, and blogs.
The views expressed by the members of the LinkedIn Groups do not necessarily represent or reflect the views of CFANY.
Steven G. Bloom, CFA,  has more than 25 years of experience on the sell side and buy side investing in listed equities and specialized private equity funds across traditional, real, and emerging asset classes. He is a senior portfolio manager with ARC Fiduciary, a start-up private equity fund raising capital to invest in sustainable energy development projects in the U.S. While waiting for the fund to complete its capital raise, Steven performs real estate investment and manager due diligence and provides strategic advisory services under the name Real Research & Advisory. Steven was previously a portfolio manager on APG Asset Management's Opportunity Fund, head of research for APG's US real estate fund, head of HSBC Asset Management's global listed TMT fund, and a senior sell side equity REIT analyst for Morgan Stanley. He is a member of the independent real estate fiduciary advisor pool of a large state pension plan, an adjunct assistant professor with Columbia University teaching graduate-level real estate finance courses, the former co-chair of CFANY's Alternative Investments Committee, and active with the CFAI. Steven received his B.S. from Cornell University's Dyson School of Applied Economics and Management and is a CFA charterholder.
Mark Sullivan, CFA, is a Managing Director and Partner at Stonehaven, LLC. Mr. Sullivan works closely with Stonehaven's CEO to spearhead origination and ongoing management of mandates while also playing a senior management role. Prior to Stonehaven, Mr. Sullivan was the Director of US Sales Management at Man Investments Inc. where he coordinated product operations and development and managed related workflow across stakeholders including investment management, marketing, third party investors, service providers, legal, compliance, operations, reporting and management. Mr. Sullivan came to Man Investments Inc. following the acquisition of Ore Hill Partners LLC in May 2011, where Mr. Sullivan was a Partner and served as the firm's CFO and COO for over 8 years. Mr. Sullivan built and managed all non-investment functions for the multi product alternative asset management firm and was integral in helping grow the firm from $70 million & 7 employees to $3 billion AUM & 45 employees. Prior to Ore Hill Partners LLC, Mr. Sullivan worked for Credit Suisse First Boston / Donaldson, Lufkin & Jenrette within their Private Client Services division from 2000 to 2003. Mr. Sullivan also worked with Morgan Stanley Dean Witter in their Private Wealth Management division from 1998 to 2000. Mr. Sullivan earned an M.B.A. from the Leonard Stern School of Business at NYU with a concentration in Finance and a B.A. in Economics from Boston College. Mr. Sullivan is a CFA charter holder and member of the CFA Institute and the CFA Society New York (CFANY). Currently, Mr. Sullivan holds the Series 3, 7, 24, and 63 registrations with FINRA. Mr. Sullivan lives in Larchmont, NY with his wife, son and two daughters.
Chris Cutler, CFA, is founder of Manager Analysis Services, a hedge fund consultant for institutions, funds-of-funds and high-net-worth individuals.  Since launching in 2003, MAS has reviewed more than 1,500 hedge fund managers representing every strategy in the asset class.  In addition to hedge funds, Cutler has analyzed traditional equity, fixed income and private equity managers as well as individual private equity and venture capital investments. Prior to founding MAS, he worked for Deutsche Bank from 1994 to 2003, cofounding a specialized fixed income derivatives product, marketing over-the-counter interest rate derivatives and developing structured financial products.  From 1988 to 1994, he worked as an emerging markets economist and bank regulator for the Federal Reserve Bank of New York. Cutler earned his MBA in finance from the New York University Stern School of Business and BA in economics from the University of Chicago, where he was a member of Beta Gamma Sigma.  As chair of the New York Society of Securities Analysts Alternative Investment Committee from 2005 to 2007, he created the Alternative Analysts' Forums.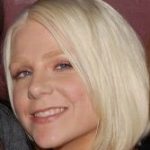 Jennifer Ziehe, CFA, CAIA, has nearly 17 years of financial markets experience working with clients to implement Investment and risk management solutions across all asset classes and strategies, with a particular focus on alternative investments. Jennifer began her career as a sell-side research analyst at Merrill Lynch, working a combined six years for top II-ranked analysts within Macro Strategy covering Small Cap and Equity Sector Strategies. She additionally spent two years working at contrarian value equity buy-side firms, driving portfolio and product strategy. In 2009, Jennifer's strong research foundation led her to begin working in a more consultative basis directly with buy-side clients, first spending two years in private debt and equity middle-market investment banking and then five years at CME Group, the world's leading and most diverse derivatives marketplace. In Jennifer's role at CME, she worked with buy-side customers to implement derivatives-based strategies for efficient access to markets and risk management solutions and was heavily relied upon for her insight into regulatory changes affecting fund structuring and operations. Jennifer also led the Investor Education Initiative, working to elevate proficiency of end allocators on alternative investment strategies such as Commodities, Managed Futures, Credit, and Mortgage-Backed Securities. Jennifer currently serves as a strategy consultant to a number of emerging and established managers and research firms spanning quant, global macro, commodity, and options-based strategies. A Seattle native, Jennifer earned a B.S.B.A from Georgetown University's McDounough School of Business in Finance and International Business and holds both the CFA and CAIA Charters.