Ted Post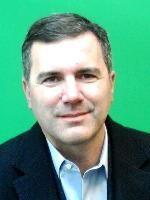 Ted is Managing Director and Co-Head of Prime Origination Sales for the Americas. In this role, he is responsible for managing client relationships and new business development strategies across the Prime Sales, Capital Introduction and Client Service teams.
Ted has over 20 years of industry experience. Prior to joining BNP Paribas, he spent nine years at Barclays where he was a Managing Director and Head of US Equity Financing Sales covering hedge funds. Previous positions included Prime Brokerage Sales at JP Morgan in New York and at Banc of America Securities in San Francisco. Ted also worked for five years in the Equity Financial Products Group at Banc of America Securities covering clients in listed options and structured OTC derivative transactions.
Ted earned a Bachelor of Arts in Economics from Duke University
There were no results found.