Roberto de Oliveira Campos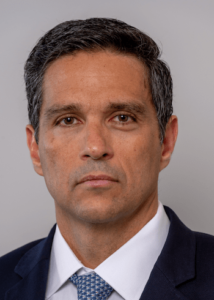 Mr. Campos Neto is the Governor of Banco Central do Brasil since February 2019. Hehas an extensive professional background, after 22 years working in varied roles at financial institutions in Brazil and abroad. Governor Campos Neto consolidated his career at Santander Bank, where he spent 20 years in various leadership positions. He is an enthusiast of technology and financial innovation. At Santander, he initiated a global project on technology innovation and was part of the "Digital Bank" initiative. He also engaged on studies about blockchain, digital assets, among other innovations that will help shape financial markets in the future.Governor Campos Neto received his Bachelor's and Master's degrees inEconomics from UCLA -University of California.
There were no results found.