Due to ongoing maintenance and system upgrades being performed by CFA Institute, some features related to event registration may be impacted from May 13-18. If you encounter any technical issues while attempting to register for an event, please e-mail us at

[email protected]

— we would be happy to assist.

Richard Ebil Ottoo, PhD, CFA, FRM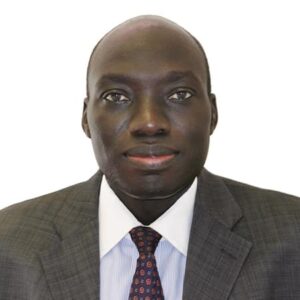 Richard Ottoo is a Vice President at Global Association of Risk Professionals (GARP) and serves in the Certifications and Educational Programs Group where he is responsible for credit risk, valuation and risk models, and integrated risk scenarios of the FRM certification program. Richard also leads GARP's global Financial Risk and Regulation Program. Among his roles in the Continuing and Professional Development Program which he manages, Richard conducts research in various areas of risk and corporate valuation. Prior to joining GARP Richard was a tenured Professor of Finance at Pace University in New York City where he taught corporate finance, mergers and acquisitions, investments, international finance, banking, and risk management. Previously, he was an Associate Financial Analyst at the Organization for Economic Cooperation and Development (OECD) in Paris, and a Business Project Manager for East Africa at Action Internationalé. Before that he served as a Research Analyst at Bank of Uganda, a Special Assistant to the Minister of Health in the Uganda government, and as Accounts Associate at the National Water Corporation of Uganda. Richard obtained his PhD in finance from the City University of New York, Baruch College. His dissertation on modeling valuation of corporate growth opportunities was a co-winner of the 1997 FMA Doctoral Dissertation Award sponsored by NASDAQ. Richard earned his MBA in finance from Baruch College Zicklin School of Business, a Master's in banking and finance degree from Giordano dell'Amore College in Milan, Italy, and a Bachelor's degree in statistics from Makerere University in Kampala, Uganda. An author of a book and several articles in leading finance journals, Richard is a frequent presenter at finance conferences around the world. He has received the Italian Ministry of Foreign Affairs and Technical Cooperation Scholarship, the Rockefeller Brothers Fund Fellowship, the John C. Whitehead Foundation Fellowship, the Ross and Margie Butler Institute for International Understanding Award, and Pace University Excellence in Research Award. Richard is a certified FRM and a CFA charterholder.
There were no results found.