Neeti Bhalla Johnson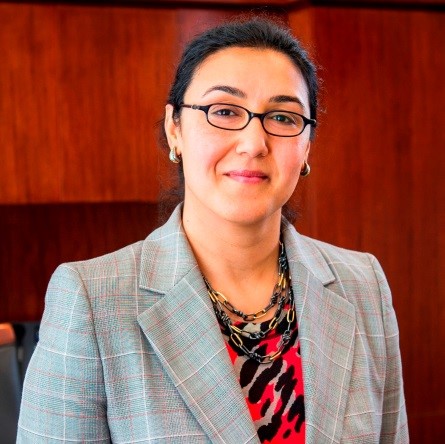 Neeti Bhalla Johnson is the Executive Vice President and Chief Investment Officer for Liberty Mutual Insurance Group.  Reporting to the company's Chief Executive Officer, she is responsible for managing the company's invested assets.  
Neeti joined Liberty Mutual in September 2013.  She was previously a managing director at Goldman Sachs. She began her career with Goldman Sachs in 2000, working as an analyst in the firm's Investment Banking Division in London.  In 2002, she joined the Goldman Sachs Investment Management Group in New York, where she was responsible for tactical asset allocation decisions for Private Wealth Management clients.  In her position as head of the Tactical Asset Allocation team, she was a member of the Investment Strategy Group.  Before Goldman Sachs, Neeti worked at the Central Bank of Kenya and the Nairobi Stock Exchange.
Neeti is an active participant in [email protected], a women's network and advocacy group at Liberty Mutual.  While at Goldman Sachs, she also participated in the women's network and mentored women in the firm's Returnship program. Neeti has been featured in Working Mothers Magazine, Glass Hammer, Insurance Business America, Insurance AUM Journal, as well as having been honored by the Foreign Policy Association.
Neeti was a Rhodes Scholar at Oxford University, where she earned an MBA and MSc in Social Anthropology. She also has a BA in Economics from Kenyatta University in Nairobi, Kenya.
Neeti currently serves as a member of the Board of Directors of the Peterson Institute for International Economics; member of the International Council of the Belfer Center, Harvard Kennedy School, Harvard University; and a member of the East & West Africa Advisory Group, Rhodes House, Oxford University.
There were no results found.