Morgan Landy
Co-Director of IFC's Transactional Risk Solutions Department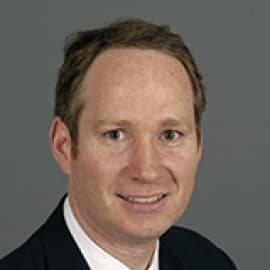 Morgan Landy is Co-Director of IFC's Transactional Risk Solutions Department and leads the Corporation in fulfilling its strategic commitments to sustainable development. He helps ensure that IFC grows its operations through prudent ESG risk management and fosters sustainable practices for improved performance in key sectors such as agribusiness, infrastructure and natural resources, and financial markets.
Mr. Landy is a member of IFC's Client Solutions Committee and chairs the Sustainability Advisory Panel.
Prior to assuming his current position in December 2013, Mr. Landy held a series of other senior positions at IFC, most recently as the Global Head for Power and Renewable Energy. Before joining IFC, Mr. Landy worked in the investment banking team at Credit Suisse First Boston in New York.
Mr. Landy holds a B.A. from Amherst College and an M.A. from the Johns Hopkins University School of Advanced International Studies.
There were no results found.