Michael Lee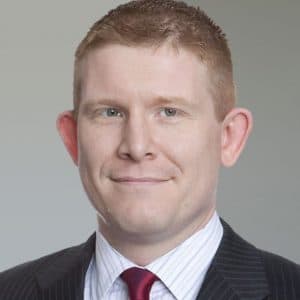 Michael has had a 20yr + career in finance across capital markets, private wealth management and more recently private equity and venture capital. Michael is a co-founder of Sky Lake Partners, a vertically integrated real estate investment management firm, and also a registered representative on the WealthForge, LLC platform. Sky Lake invests partner and client capital in mixed use and multifamily, rent stabilized real estate in New York City. WealthForge is a Fintech broker dealer very active in Reg. A and Reg. D issuance, and 2015 winner of the UBS Future of Finance Challenge.
Prior to this, he spent 17 years at Morgan Stanley, where he held several positions in both institutional FX markets and private wealth platforms. His clients included hedge funds, real money and UHNW/family offices accounts. Through his efforts, Morgan Stanley launched the first FX structured notes to the retail system which resulted in issuance in the billions.
Outside of the office, Michael is a vice chair for the CFA Society's Business Management Interest Group and is involved with charitable organizations including Leukemia Research and Aid for Aids. Michael graduated from the London School of Economics and Political Science with a bachelor's degree in math and economics and is CFA Level II candidate for 2018. Deeply committed to the LSE's international profile, he is actively involved in the alumni association where he holds the title of US Regional Ambassador.
April 2019
Cyber security has become more important in today's more connected world. At this event, attendees will learn what critical issues threaten financial firm and how to address them, plus gain an extensive understanding of the wide range of existing threats within the growing global financial industry.
Find out more »
Thursday, April 4 | 6:30 PM
-
8:30 PM
June 2019
The need to safeguard against operational risk is ongoing and requires constant manager oversight. Operational due diligence is an in-depth process in which investors assess both the fund's internal risk levels and risk profiles of outsourced service providers. Operational Due Diligence is a way to expose and nullify potential risks before irreparable harm occurs.
Find out more »
Thursday, June 6 | 5:30 PM
-
8:00 PM
December 2019
Many academic and industry studies show that the risk-adjusted returns of emerging managers outperform all funds, particularly in the emerging manager's first 12 months of operations. Professionals who are thinking about launching, getting ready to launch or have recently launched a money management firm should attend to hear our panel.
Find out more »
Friday, December 6 | 8:00 AM
-
5:00 PM
+ Export Events