Julian Mair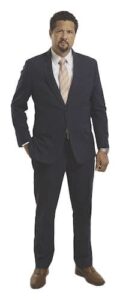 With over 20 years of experience in the financial services sector, Julian currently operates as JMMB's Group Chief Investment Strategist. In addition to his position at JMMB, he has played a significant role in the development of Jamaica's capital market. His experience includes positions at Dehring, Bunting and Golding Limited (now Scotia Investments Jamaica Limited) and JMMB. A former Managing Director of Lets Investment Limited, his leadership resulted in the boutique operation becoming a global player in the trading of internationally issued securities.
Julian is the Chairman of the Jamaica Stock Exchange (JSE). He is a founding member and current Vice-President of the Jamaica Securities Dealers Association (JSDA), and also serves various institutions as a director, including JMMB Securities Limited, JMMB Investments (Trinidad & Tobago) Limited, JMMB Securities (T&T) Limited, JMMB Puesto de Bolsa; Factories Corporation of Jamaica; Supreme Ventures Racing and Entertainment Ltd.
There were no results found.