Josh Burrell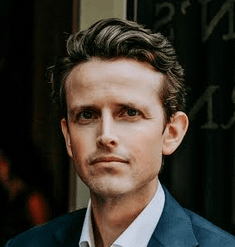 Mr. Burrell is a Managing Partner at Activated Capital. Prior to Activated Capital, Mr. Burrell most recently held the position of Director of Investments for Midas Capital, a private-equity real estate firm with a primary focus in hospitality assets located in the mid-west and southeast regions of the United States. Prior to his involvement with Midas, Mr. Burrell worked at Lazard Asset Management, a global investment banking firm in New York City with $216 billion in assets under management, where he worked in the Capital Advisory Group and directed investment assets preserving relationships with families, family offices, and endowments and foundations clients.
Between 2011 and 2016, Mr. Burrell worked as a Senior Analyst at Colonial Consulting where he evaluated and underwrote investment transactions and focused his time designated to socially responsible investment (SRI) opportunities, formulating investment decisions and tactical asset allocation strategies for endowment and foundations. In 2013, Mr. Burrell initiated the firms' task force team focused on environmental, social and governance (ESG) investing and conducted extensive research on the industry, including company and real estate fund analysis. Beginning his career at Moody's Investor Services, Mr. Burrell honed his analytical ability to pinpoint undervalued assets and went on to work in London, Paris, Hong Kong and Singapore offices.
Mr. Burrell received his executive education from Harvard University with a core focus in real estate. With roots as an influencer to local communities, Mr. Burrell has become a long-standing, integral board member for many charitable organizations including the New York Cares Foundation which promotes financial literacy, and he serves as a board member and ski instructor with the Gateway Disabled Ski Program. Mr. Burrell is a member of the New York Society of Security Analysts and as a member of the CFA Institute, John C. Whitehead Fellow of the Foreign Policy Association, and the New York Private Equity Real Estate Network (NYPEN). Mr. Burrell holds FINRA Series 7 & 63 licenses (inactive).
There were no results found.