Joelle (Jewel) Huijnen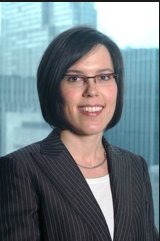 Jewel Huijnen is a Senior Vice President responsible for Strategy, Systems and Operations at Two Sigma, a leading data science firm with algorithmic hedge and UCITS funds, broker-dealer, VC and PE funds and insurance JVs and fourth largest hedge fund in the world.
Prior, Jewel headed up hedge fund seeding & sponsoring at J.P. Morgan Alternative Asset Management. At APG, the largest institutional investor in hedge funds worldwide, she built a portfolio of hedge fund investments. At Accenture, she developed corporate, marketing, sales channel and transformation strategies for clients across Europe.
Jewel co-founded the Wharton Hedge Fund Network in New York, a professional association of 750+ Wharton alumni, and built it from scratch to a 10+ year global brand. Under her leadership, WHFN developed successful sponsorship relationships and delivered 46 events in 8 years featuring keynotes and panels.
Jewel holds an MBA in finance from the Wharton School of the University of Pennsylvania in the US, including an MBA exchange program at INSEAD France; a Masters degree in marketing management from Vlerick Business School in Belgium; and an MS in industrial design engineering from Delft University of Technology in the Netherlands.
There were no results found.