Ivonne Cuello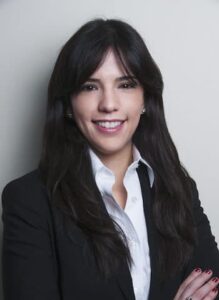 Ivonne Cuello is the CEO at the Association for Private Capital Investment in Latin America (LAVCA), where she heads the organizational direction and strategy. Ivonne is also the lead point of engagement with members and key private capital industry leaders and represents the association at important industry gatherings. Ivonne has worked at LAVCA since 2014 and during that time she has spearheaded the organization's member and investor relations activities and work on public policy, including production of the LAVCA Scorecard (a ranking of the PE/VC environment in key markets). She also handled the creation and management of LAVCA | MIT Inside Private Equity, Deal Making in Latin America, a private 4-day intensive course lead by MIT faculty and 10 leading Managing Directors and Partners from PE firms active in the region. Ivonne is often cited in regional and global press outlets as a source on private capital in Latin America.
Prior to joining LAVCA, Ivonne was Director of Entrepreneurship at ANDI (Asociacion Nacional de Empresarios de Colombia), a private sector organization in Colombia with over 1,100 members. In this role she headed and launched their Entrepreneurship Program called ANDI del Futuro with 300 high potential entrepreneurs. She also built the National Mentor and Investment Angel platform for the program, with the support of MIT and C-Level Executives and HNWI. Ivonne previously worked at Proexport Colombia, a government investment agency where she liaised with private equity investors from the US, Canada, the UK, and Asia. In addition, she collaborated with the Ministry of Finance and a local development bank in an effort to enhance the regulatory framework for private equity in Colombia.
Master of Science, Global Management, Université Paris-Dauphine
Bachelor of Arts, Economics, Universidad de los Andes
There were no results found.