Daniel Dagen, CFA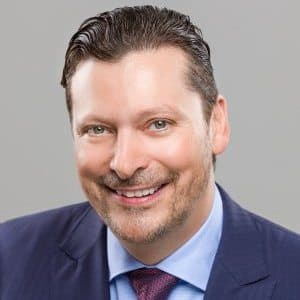 Chief Executive Officer
CFA Society New York
Daniel Dagen, CFA, has been Chief Executive Officer of CFA Society New York ("CFANY") since September 2015.
In his role, he provides long-term vision and manages the ongoing operations of the society.  He collaborates with society leaders, industry partners, CFA Institute and CFANY staff to provide member value, as well as to educate the investing public and raise the standards of professionalism in the industry.
With Dagen as CEO, the society restructured operations, launched a rebrand campaign and increased membership by over 50 percent.  CFA Society New York is now the largest CFA member society in the world.  In 2017, on behalf of CFA Society New York, Dagen was pleased to receive two prestigious, global awards from CFA Institute:
(1) Strategic Initiatives: Delivering Member Value
(2) Research Foundation Society Award: Events and Activities
Working closely with volunteers, in late 2015, Dagen facilitated the launch of the Asset Owner Series®, a collection of exclusive events for investment industry executives seeking to improve their asset management strategies and advance market knowledge with the guidance of some of the most experienced minds CFA Society New York has to offer.  In 2017, Dagen nominated Thomas Brigandi—whom spearheaded the Asset Owner Series®—for CFA Institute's Inaugural Global Outstanding Young Leader award, an award with which Brigandi was ultimately honored to be bestowed.
Prior to his position as CEO, Dagen served for three years as a volunteer on the society's Board of Directors. As Board Secretary, he helped launch and implement several governance reforms, resulting in a restructuring of the society's strategic plan and overall operational focus. Dagen previously served as Chair of the society's Membership Committee and earned the Volunteer of the Year award in 2011.
Preceding this, Dagen served ultra-high net worth and high net worth clients globally for over twenty years with companies such as Lehman Brothers, Gruntal & Co, Sands Brothers, Laidlaw & Co, Ltd., MassMutual and Northwestern Mutual, where he was one of the leading producers in the country.  He specialized in the use of options and other tools to reduce risk and increase diversification for families with concentrated wealth. He graduated from Bowdoin College with a BA in economics.
There were no results found.