Clodagh Coghlan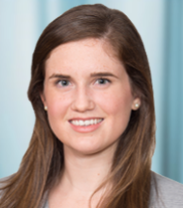 Ms. Coghlan is a member of the private equity team, focusing on US-based small-market managers and co-investments.
Prior to joining StepStone, Ms. Coghlan was an analyst in the Private Fund Group at Credit Suisse, focusing on primary fundraising and secondary market transactions across the private equity sector.
Ms. Coghlan graduated with honors with a BA in French and international business from Georgetown University.
There were no results found.