Chip Allison, CFA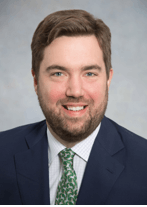 Mr. Allison is a Director in the Leveraged Syndicate group at Wells Fargo Securities.  He joined Wells Fargo in 2011 and is based in Charlotte.
Chip has 8 years of experience in investment banking.  He started as a generalist on the High Yield Syndicate desk.  In 2013, his responsibilities shifted to include structuring and pricing deals across both loans (pro rata and TLB) and high yield, with a focus on the Industrials sector.
Prior to joining the firm, Chip spent 7 years working as a research analyst at ING Investment Management and then Rogge Global Partners.  He made investment recommendations to portfolio managers of a $2+ billion long-only high yield strategy.  Industry responsibilities included industrials, financials, healthcare, technology and media.
Chip earned a B.A. from the University of Pennsylvania with a double major in Economics and Urban Studies.  He is also a Chartered Financial Analyst holder.
There were no results found.