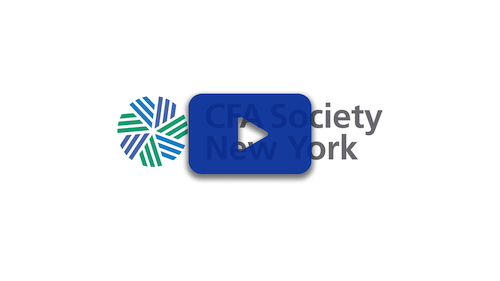 Please login to view this content.
This topic has dominated the news in the last year: just what do all the non-GAAP measures really tell investors about corporate performance? Are they something that investors really want and deserve – or are they self-serving propaganda served up by companies?
The answers are far from concrete. This program will address the current state of non-GAAP reporting, and explore how current reporting came to this state.
At the program you will learn:
-The kinds of adjustments most commonly found in non-GAAP reporting in the various sectors.
-The adjustments that are most beneficial and the most detrimental to investors.
-The drivers of the most frequent adjustments.
-The prospects for reform.
Jack T. Ciesielski founded R.G. Associates in 1992 and started publishing The Analyst's Accounting Observer in May of that year. He spent nearly seven years as a security analyst with the Legg Mason Value Trust in Baltimore after stints in public accounting and academia.
Mr. Ciesielski has been a member of the Financial Accounting Standards Advisory Council of the FASB, and a member of FASB's Investors Technical Advisory Committee, which advised the FASB on the information needs of investors during its existence. He has been actively involved in standard setting as a member of the FASB's Emerging Issues Task Force and as a member of the AICPA's Accounting Standards Executive Committee (now the AICPA's Financial Reporting Executive Committee). He is currently a member of the CFA Institute's Corporate Disclosure Policy Committee.
In addition to writing the Accounting Observer, Mr. Ciesielski is an occasional contributor to Fortune and Barron's. He has also testified before the U.S. Senate and the Securities & Exchange Commission on accounting matters on several occasions.