We Raise the Standards of the Investment Industry
CFA Society New York leads and strengthens the investment industry to raise professional performance and set standards. One thought leader at a time.
Unparalleled Access to a Network of Industry Leaders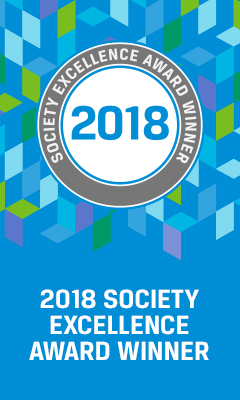 Our members are chief investment officers, portfolio managers, and leading analysts on both the buy-side and the sell-side of the industry. Over 95% of members are CFA charterholders. They are setting professional standards both here and abroad. With over 10,000 members CFA Society New York is the largest CFA society in the world.
CFA Society New York Leadership Groups
CFA Society New York's active community of members has something for everyone. Find your niche—join any number of CFA Society New York's peer-to-peer Roundtables, Research Groups, Committee and Thought Leadership Groups. They meet regularly to discuss the latest developments and help shape the conversation in the investment industry. Find your CFANY niche.
Exclusive Events
CFA Society New York members receive early invitations to an extensive list of premier events*. CFA Society New York appreciates the power and significance of connecting with colleagues and forging mutually-beneficial, enduring relationships, so each event provides networking opportunities following panel discussions. Can't attend an event? Members may LiveStream many CFA Society New York events from their home or office absolutely free. All members gain free access to our fully-recorded video content following each event**. Members receive substantial discounts on all paid events and educational opportunities.
JOIN OUR COMMUNITY OF THINKERS, DRIVERS AND DOERS.
*CFA Society New York expressly reserves the right, in its sole discretion, to grant or deny access to any individual, or to expel any individual from any CFA Society New York event or meeting.
**Exceptions include events, where Chatham House Rule applies, or when other relevant restrictions are in place.