M
illennials are expected to inherit more than $40 trillion over the coming decades.
While conventional wisdom abounds about millennial investors, CFA Institute and the FINRA Foundation have partnered on a new study to discover what millennials are actually thinking and doing, and what they are learning from other generations about investing.
Are millennial investors super savers and investors compared to other generations?  What are their attitudes about Wall Street or investment advisers? What is real and what is fiction?
On 4 October, speakers and panelists will discuss implications for the investment industry and financial educators of millennials' investment preferences, the catalysts and barriers they face in saving and investing, and their attitudes about investment advice.
---
Continuing Education Credits – Sponsored by Kaplan Schweser
CFA: 1.5 CE Credits
As part of our commitment to raising professional standards in the industry, CFA Society New York is dedicated to facilitating the continued education of our membership base and the financial community at-large through an expanding variety of Continued Education (CE) programs and offerings. CFANY thanks Kaplan Schweser for sponsoring the administration of our CE platform, thereby better enabling us to provide our community with high-quality content and opportunities.
Registration
---
Welcome Remarks
---
Keynote Speaker: Continuity and Change – How Each Generation Shapes the World of Investing
---
Panel Discussion: Rethinking the Financial Industry for a New Generation of Investors: Discussion of seven investing myths about millennials and how the investment industry can engage these emerging clients effectively.
---
Closing Remarks
---
Networking and Catered Reception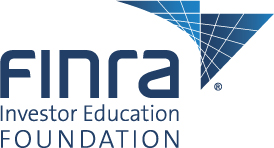 DISCLAIMER OF ENDORSEMENT References herein to any specific sponsor or service do not necessarily constitute or imply the endorsement, recommendation or favoring by CFA Society New York. CFA Society New York strives to be a community for diverse opinions and differing perspectives, and the views and opinions expressed by speakers, presenters and/or organizers at events do not necessarily state or reflect those of CFA Society New York. CFA Society New York expects all attendees to comply with CFA Society New York's Code of Conduct while attending CFA Society New York events or meetings. CFA Society New York expressly reserves the right, in its sole discretion, to grant or deny access to any individual, or to expel any individual from any CFA Society New York event or meeting.
The CFA Society New York, Inc. ("CFANY") is not a Registered Investment Advisor, Broker/Dealer, Financial Analyst, Financial Bank, Securities Broker, or Financial Planner. While CFANY seeks to present accurate and reliable information, CFANY does not endorse, approve, or certify such information, nor does it warrant or guarantee the accuracy, completeness, efficacy, timeliness, or fitness of such information for any particular purpose. Information presented may or may not be current as of the date of the presentation, and CFANY has no duty to update and maintain the information, reports, or statements made during events. The information presented is provided for information purposes only, and is not intended to be and does not constitute financial advice, investment advice, trading advice, or any other advice, is general in nature, and is not specific to you. None of the information presented is intended as an offer or solicitation of an offer to buy or sell, or as a recommendation, endorsement, or sponsorship of any security, company, or fund. CFANY is not responsible for any investment decision made by you. You should not make any financial, investment, trading or other decision based upon any of the information presented at CFANY without undertaking your own independent due diligence and consulting with a qualified and registered securities professional. You understand that your use of any of the information presented at CFANY is at your own risk. There is a substantial amount of risk in trading securities, and the possibility exists that you can lose all, most or a portion of your capital. CFANY does not, cannot, and will not assess or guarantee the suitability or profitability of any particular investment, or the potential value of any investment or informational source. The securities mentioned in any CFANY presentation may not be suitable for investors depending on their specific investment objectives and financial condition.