PE Emerging Managers Case Studies—The Allocators Respond
July 27 @ 6:00 PM

-

8:00 PM

|

$30
PE Emerging Managers Case Studies—The Allocators Respond
Thursday, July 27th, 2017 | 6:00 pm – 8:00 pm
Please note: No recording and no LiveStream of this presentation.
Members $30 | Nonmembers $70
$10 surcharge for walk-ins
CFA Society New York
1540 Broadway #1010
New York, NY 10036
Raising capital for PE funds has become highly competitive. Despite robust growth in the PE industry, smaller and younger GPs find it especially difficult to raise a fund. They tend to encounter stiff headwinds from LPs, consultants, and professional placement agents. Smaller and younger GPs may have problems with their team, strategy, or track record that knock them out of the running. Making matters more problematic, LPs today often manage fully mature portfolios making it especially difficult to secure allocations into a new relationship. The obstacles can seem insurmountable.
Take part in an insider's case-study discussion with allocators and gatekeepers to learn how private equity managers are evaluated. Using hypothetical, but realistic, case studies (handed out prior to the event) our moderator will pose questions to solicit candid feedback from the panel. On the table will be real-world issues involving, teams, strategies, and track records. The event is intended to be interactive with the audience, so come prepared to ask your own questions. Get the kind of honest and specific feedback you rarely hear directly from investors.
Introduction
Steven Bloom, CFA, Senior Portfolio Manager, ARC Fiduciary
Panelists
Marcia Haydel, Managing Director, Performance Equity Management
Michael Kelly, Managing Director, Hamilton Lane
David Chiang, Global Head of PE Fund Investments at a prominent Family Office
Gijs van Thiel, Managing Partner, 747 Capital
Moderator
Timothy Cunningham, President, Touchstone Group, LLC
Features, Benefits, Values
Attendees can ask the panel their own questions about how to break through from emerging to established manager. Learn from investors what the major stumbling blocks are and how to overcome them. The panelists will share their views on how emerging managers can separate themselves from the competition.
Major Points
Find out how managers can respond to concerns about track record blemishes, employee turnover, or any other issues that can create marketing issues.
Learning Objectives
Consider ways to overcome investor and allocator concerns about committing to emerging managers.
Better understand how the allocators think about a range of issues which can cast doubt about an emerging manager's prospects for success.
Who Should Attend?
Private Equity Founder, Portfolio Manager, Analyst, Allocator, Investor, Family Office, Placement Agent, Business Development Professional
Silver Sponsor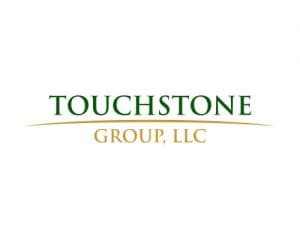 DISCLAIMER OF ENDORSEMENT

References herein to any specific sponsor or service do not necessarily constitute or imply the endorsement, recommendation or favoring by CFA Society New York. CFA Society New York strives to be a community for diverse opinions and differing perspectives, and the views and opinions expressed by speakers, presenters and/or organizers at events do not necessarily state or reflect those of CFA Society New York.

CFA Society New York expects all attendees to comply with CFA Society New York's Code of Conduct while attending CFA Society New York events or meetings. 

CFA Society New York expressly reserves the right, in its sole discretion, to grant or deny access to any individual, or to expel any individual from any CFA Society New York event or meeting.


CFA Society New York is not a Registered Investment Advisor, Broker/Dealer, Financial Analyst, Financial Bank, Securities Broker, or Financial Planner. While CFA Society New York seeks to present accurate and reliable information, CFA Society New York does not endorse, approve, or certify such information, nor does it warrant or guarantee the accuracy, completeness, efficacy, timeliness, or fitness of such information for any particular purpose. Information presented may or may not be current as of the date of the presentation, and CFA Society New York has no duty to update and maintain the information, reports, or statements made during events. The information presented is provided for information purposes only, and is not intended to be and does not constitute financial advice, investment advice, trading advice, or any other advice, is general in nature, and is not specific to you. None of the information presented is intended as an offer or solicitation of an offer to buy or sell, or as a recommendation, endorsement, or sponsorship of any security, company, or fund. NYSSA is not responsible for any investment decision made by you. You should not make any financial, investment, trading or other decision based upon any of the information presented at NYSSA without undertaking your own independent due diligence and consulting with a qualified and registered securities professional. You understand that your use of any of the information presented at NYSSA is at your own risk. There is a substantial amount of risk in trading securities, and the possibility exists that you can lose all, most or a portion of your capital. NYSSA does not, cannot, and will not assess or guarantee the suitability or profitability of any particular investment, or the potential value of any investment or informational source. The securities mentioned in any NYSSA presentation may not be suitable for investors depending on their specific investment objectives and financial condition.
All requests for Withdrawals must be submitted in writing and dated. The date of the request will be the date it is received by NYSSA. Requests may be faxed to (212) 541-4677, or emailed to
seminars@nyssa.org
. Withdrawals from events, live or streaming, are subject to the following policy:
24 HOURS ADVANCED NOTICE OR MORE: Credit to be issued (to be used within 6 months)
LESS THAN 24 HOURS OR AFTER EVENT HAS STARTED: No refund
For more information: Policies and Procedures
All requests for Withdrawals must be submitted in writing and dated. The date of the request will be the date it is received by NYSSA. Requests may be faxed to (212) 541-4677, or emailed to seminars@nyssa.org.
Withdrawals from events, live or streaming, are subject to the following policy:
24 HOURS ADVANCED NOTICE OR MORE: Credit to be issued (to be used within 6 months)
LESS THAN 24 HOURS OR AFTER EVENT HAS STARTED: No refund
For more information: Policies and Procedures