Overview
Hosted in collaboration with Structured Products Association
A first-of-its-kind conference on Indexing and Index-Linked Products focusing on the opportunities on the distribution side.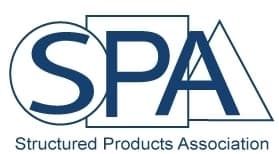 On June 13, join CFA Society New York and the Structured Products Association for an innovative event devoted to the perspective of Institutional Asset Owners, Portfolio Managers, Distribution Channels, and Buyside Influencers.
Hosted at the Times Square-based facility of CFA Society New York, this unique and intimate event opportunity is limited to the first 190 registrants. This world-class conference will bring together the leading firms and names of the index-linked products community and feature cutting-edge panel discussions on the state of play in index investing, ETFs, structured notes, derivatives, UITs, and funds. Topics will include:
Alpha investing * sector investing * alternative asset indexes * equities * fixed income * commodities* cryptocurrencies * dividend and income enhancement * ESG * index-linked insurance products * factor investing * regulatory considerations * global versus domestic developments * secondary markets * exchange traded products * ETFs, ETNs, structured notes, funds, UITs and more.