Overview
Many forces are challenging the development of these countries that didn't exist ten years ago. Headwinds such as environmental concerns, more unified human rights activists, and commodity price deflation create very different obstacles for economic development than had been faced during the last crisis. Come learn where the opportunities and challenges lie ahead and how these economies may or may not weather the storm de jour.
Learning Outcome Statements
Learn about changes in return drivers for EM debt and equity
Investigate how others are incorporating these sub-asset classes into their overall investment methodology
Reveal Members-Only Discount Code:
[aa_auth roles="members" showlogin="true" showpurchase="false"]
Members-Only Discount Code:
CFANY2020
[/aa_auth]
Featuring
Kevin T. Carter
Founder and CIO of EMQQ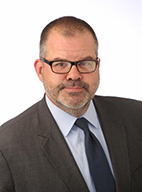 Mr. Carter is the Founder and CIO of the Emerging Markets Internet & Ecommerce ETF (NYSE: EMQQ) and Chairman of the EMQQ Index Committee. Prior to EMQQ, Mr. Carter was the Founder & CEO of AlphaShares, an investment firm offering five Emerging Markets ETFs in partnership with Guggenheim Investments. Previously Mr. Carter was the Founder & CEO of Active Index Advisors acquired by Natixis in 2005 and the Founder & CEO of eInvesting acquired by ETRADE in 2000. Mr. Carter received a degree in Economics from the University of Arizona and began his career in 1992 with Robertson Stephens & Company
Additional Details
Continuing Education Credits – Sponsored by Kaplan Schweser
1.5 Credits
As part of our commitment to raising professional standards in the industry, CFA Society New York is dedicated to facilitating the continued education of our membership base and the financial community at-large through an expanding variety of Continued Education (CE) programs and offerings. CFANY thanks Kaplan Schweser for sponsoring the administration of our CE platform, thereby better enabling us to provide our community with high-quality content and opportunities.