Wait! A Note on Registration:
We've launched Cvent—our new events platform!
Registration for any event with a start date after Sept. 28 now requires a CFA Institute account.
I don't have a CFA Institute account
No problem! You'll have the chance to create one prior to registration.
I already have a CFA Institute account
Great! Be sure to use your existing credentials at registration.
Cvent Transition Guide

⭢
Overview
Co-Hosted by: CFA Society New York &  SQA
In Partnership with Quantitative Investing Group
Explore new frontiers in investment data science at the 5th Annual Data Science in Finance conference, presented in partnership with the Society of Quantitative Analysts (SQA). This two-day event, taking place from 9:00 AM to noon ET on January 19th and 20th, will feature three informative, not-to-be-missed sessions per day.
On January 19th, attendees will enjoy three leading-edge paper presentations. The conference will kick off with an introduction of a custom algorithm for better extracting meaning from financial text, then transition into a broad exploration of the potential and challenges surrounding the use of artificial intelligence in robo-advising. The morning will conclude with research considering the disproportionate impact of big data on the price informativeness of large versus small firms, as well as its effect on large firms' lower cost of capital.
January 20th will begin with our Keynote Lecture on an emerging topic in data science: causality, or causal inference. The day will begin with an overview of the concept, then move on to cover examples of how investors currently apply causality. Finally, there will be a panel conversation on implementing data science in investment management.
All sessions will include time for Q&A, so join your colleagues and the industry experts for two days of interactive exploration of data science.
Agenda
WedneSday, JANUARY 19
---
9:00 AM | WELCOMING REMARKS
---
9:05 AM | KEYNOTE SPEAKER – Presentation on Applied ML Research
Introduction to FinBERT, a finance-specific deep learning algorithm for extracting textual information, and comparison to other packages.*

Allen Huang, Associate Dean, Associate Professor, Hong Kong University of Science and Technology

Discussant

TBA
---
10:00 AM | KEYNOTE SPEAKER – Presentation on Data Science for Robo-Advising

An overview of the need for and use of AI in robo-advice, including the personalization of recommendations, issues around generating and maintaining trust in automated financial advice, and the future of effective human/robot interactions.
Marie Brière, Ph.D., Head of Investor Research Center, Amundi, Université Libre de Bruxelles
---
11:00 AM | KEYNOTE SPEAKER – The Impact of Data Science on Financial Markets
An assessment of the impact of big data on market informativeness for large vs. small firms and on lowering the cost of capital for large firms.

---
12:00 PM | CLOSING REMARKS
ThurSday, JANUARY 20
---
9:00 AM | WELCOMING REMARKS
---
9:05 AM | KEYNOTE LECTURE – Introduction to Causality
Introduction to the fundamentals of causal inference, an emerging field in machine learning that goes beyond correlational patterns to improve decision-making. Causal inference methods rely on patterns generated by stable and robust causal mechanisms and promises to address fundamental challenges in machine learning such as generalizability, interpretability, and bias. Cause and effect can be captured in a formal graphical model (causal graph) and answered systematically using available data. The DoWhy Python library implements a four-step causal modeling framework for analyzing decision-making tasks.

TBA
---
10:15 AM | CASE STUDY – Casual Inference in Financial Markets

CausaLens is pioneering Causal AI, "a new category of intelligent machines that can reason about the world the way humans do, through cause-and-effect relationships and with imagination." Introduction to their approach and tools, including causalNet, a modeling system that extracts the causal drivers from large datasets and marries them with human domain knowledge. Dr. Sipos will highlight use cases in asset management.
Maksim Sipos, Ph.D., CTO, caualLens
---
11:00 AM | PANEL DISCUSSION – What It Is Really Like To Implement Data Science in Investment Management
Moderated by Lilian Quah, CFA, MD, PM, Head of Quantitative Research, Epoch Investment Partners, Inc.
---
12:00 PM | CLOSING REMARKS
Additional Details
Discuss opportunities and challenges associated with the use of alternative data in investing
Explore the impact of data science on financial markets and robo-investing
Hear about examples applying knowledge from an emerging field in machine learning to improve decision making
Highlight best practices when implementing data science in investment management
About SQA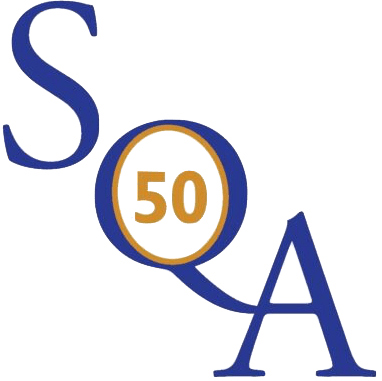 The Society of Quantitative Analysts (SQA) is a not-for-profit organization that focuses on education and communication to support members of the quantitative investment community. SQA has hosted educational events in NYC since 1965. The principal mission of SQA is to encourage the dissemination and discussion of leading-edge ideas and innovations, including analytical techniques and technologies for investment research and management. There is more information about SQA and its history on our website: www.sqa-us.org