Overview
Fireside chat by Roben Graziadei, MA, Kaplan's expert on career advancement and author of "Instinctology – A Leadership Method to Turn Gut Instincts Into Concrete Action".  It will be a discussion of her four essential points for career advancement and an event with breakout rooms for deeper topic discussion. 
---
The
Career Development Thought Leadership Group
develops programs to help members excel during all stages of their careers and adjust to changes in the financial industry. Through events such as investment professional employment outlook conferences, the Career Development group helps members meet fellow professionals and learn helpful tools for enhancing individual careers. Group programs explore the widely varied career choices within the financial services industry.
Guest Speaker
Roben Graziadei, MA
Segment Sales Director – Leadership and Professional Development
Author, "Instinctology. A Leadership Method to Turn GUT Instincts into Concrete Action"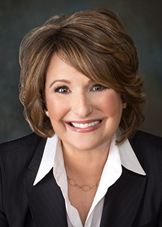 Roben Graziadei is a Segment Director for our Leadership and Professional Development business at Kaplan Professional. For more than 20 years, she has developed strong leaders and work units at all levels through consulting and training, including outdoor adventure courses in leadership excellence, values-based time management, sales training, and business development. Through these efforts, she has consistently enabled her clients to increase customer satisfaction and sales revenue results. 
Roben began her career as a senior consultant with FranklinCovey. Roben was also a principal of the Tom Peters Group Learning Systems and worked with Tom Peters and Barry Posner, where she led outdoor adventures courses as a certified "TLC, The Leadership Challenge" instructor. Earlier in her career, while in product development for Foodmaker, Inc., she was on the team that created and introduced the Pita-Pocket Supreme sandwich, an original healthy fast-food item, which created a new market niche for the fast-food industry. Roben is thrilled now to support Kaplan Professional clientele in her role as Segment Sales Director.
Roben has published a number of books including her top seller, Instinctology®: A Leadership Method to Turn GUT Instincts into Concrete Action.