CFA Society New York's annual dinner provides an excellent opportunity for networking and socializing with, as well as learning from, peers and advanced practitioners in the financial services and investment management industries.
Join us as we commemorate CFA Society New York's 80th anniversary year, with CFA charterholder leaders from around the world expected to attend.
Early Bird Pricing
Members $175 | Nonmembers $275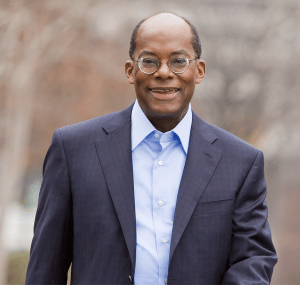 Roger Ferguson
Irving Kahn Lifetime Achievement Award
Irving Kahn Lifetime Achievement Award
Roger Ferguson
President & Chief Executive Officer
TIAA
Mr. Ferguson is the former Vice Chairman of the Board of Governors of the U.S. Federal Reserve System. He represented the Federal Reserve on several international policy groups and served on key Federal Reserve System committees, including Payment System Oversight, Reserve Bank Operations, and Supervision and Regulation. As the only Governor in Washington, D.C. on 9/11, he led the Fed's initial response to the terrorist attacks, taking actions that kept the U.S. financial system functioning while reassuring the global financial community that the U.S. economy would not be paralyzed.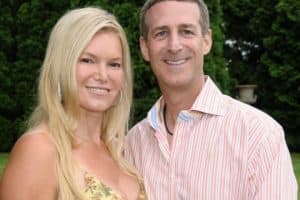 Bruce & Avis Richards
Humanitarian Award
Humanitarian Award Recipients
Bruce & Avis Richards
Chairman & Chief Executive Officer
Marathon Asset Management
In March 2014, Richards was the recipient of Help for Children | Hedge Fund Cares' Award for Caring for his strong commitment to philanthropy. He has also been honored by the UJA Federation of New York and HELP USA, and was the recipient of the Boomer Esiason Foundation's Most Valuable Player Award and the R Baby Foundation's Philanthropic Leadership Award. Richards serves on the boards of The University System of Maryland (USM) Foundation.
5:30 – 6:30PM Registration & Reception with Open Bar
6:30 – 9:00PM Dinner with Investor Panel and Keynote Speaker
Additional details TBA