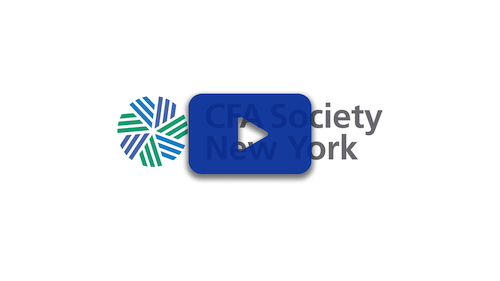 Please login to view this content.
MASTER CLASS—June 22, 2016
This program focuses on the basic building blocks of high yield investment. Leading practitioners will describe state-of-the-art practice in Credit Analysis, Estimating Recoveries, Sector Valuation, Measuring Liquidity, and Using Indexes. In addition, one session will be devoted to Transacting in Today's High Yield Market. The Master Class will benefit existing and aspiring high yield analysts and portfolio managers, providers of service to high yield managers, and institutional asset allocators and investment advisors who seek to understand the role that high yield bonds can play in their portfolios.
HIGH YIELD BOND CONFERENCE—June 23, 2016
CFANY's longest-running conference updates attendees on the latest trends and innovations in the high yield market. Leading market participants will address the challenge of reduced liquidity that has resulted from tightened regulation following the Global Financial Crisis. With default rates on the rise, distressed debt will be another focus of this year's program. Expert presenters will discuss current developments in the new issue market and leveraged loans. One session will highlight new research findings that can aid in understanding and forecasting the high yield market's performance. This program is recommended for credit analysts, fixed income portfolio managers, institutional investors and financial advisors who allocate to the high yield asset class, and providers of services to money managers.